A precise, useful, clean and well hosted website is a boon to any company: big or small, sale or purchase, service provider or vendor. Way back, website was like an electronic yellow page. But, NOT ANY MORE.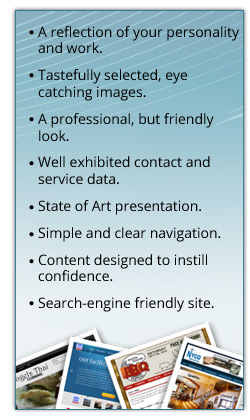 E-commerce and its impact on an industry are well known over the world. We reach out for web search the moment we need a dinner out!
Healthcare industry is also highly influenced with growing e-commerce. All health insurance companies have their own website and they duly populate the recommended provider list. Also, the moment tooth aches, we go on the net to look for a dentist within our budget and in the locality. And the next thing you know, we are searching for the website for the dentist.
So, Go FOR IT!!
At FHF, every website we do is custom designed and built to work for you. Whether you are located in America, Asia or anywhere in the world, we design per your area, culture and interest.
We work in collaboration. Your taste and interest- our ideas.Your approval- our implementation.
Click here
for free evaluation of your website & marketing strategy.